OKC-OMS has put together a team with years of experience in Oral & Maxillofacial Surgery.
This includes an administrative staff with the skills required to navigate the labyrinth of intricacies involved in dealing with our current healthcare delivery system. They are prepared to work with you to maximize your personal healthcare benefits.
Leadership Team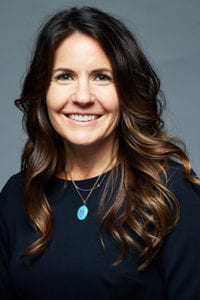 Leslie (Practice Manager)
Leslie is the Practice Coordinator for OKC-OMS and has been serving doctors, staff, and patients for nine years. When not managing the four practice locations, Leslie enjoys spending time with her family hiking, camping, riding horses, and serving in her church and community.
---
Chrissy (Manager)
Chrissy is the Finance Specialist for OKC-OMS and a graduate of BYU and the University of Oklahoma. She loves training with the running community and spending time with her husband and four kids traveling, hiking, and participating in sports.
---
Trish (Implant Coordinator)
Trish has represented OKC-OMS for 7 years and has more than 20 years of experience in implant coordinating. Trish is most dedicated to the education of patients, as well as facilitating treatment between the surgeons, dentists, and dental laboratories. In addition, she serves on the board of PTCA, an organization that educates implant coordinators nationwide. She's also a member of the implant forum with IDIA, a forum that brings together the best in the industry to continuously improve methods and practices. Trish provides a wealth of knowledge and experience within our team and ultimately strives to ensure each patient has the highest level of care.
---
Jen (Implant Coordinator)
Jen is a graduate of Aline-Cleo High School and attended NWOSU in Alva, Oklahoma before receiving her Certified Surgical Technology degree from Autry Technology Center NOC in Enid. She started with OKC-OMS in 2012, first as a Surgical Assistant, and is now the Implant Coordinator at our Yukon location. Jennifer holds certifications in CST, BLS, ACLS, and DAANCE. She has been married to her husband for twelve years and they have three wonderful children; two girls and a boy. As a family they enjoy spending time outdoors including hunting, fishing, and relaxing at the lake in the summer.
---
Amanda (Implant Coordinator)
Amanda is the Implant Coordinator at our South location. She has more than 15 years of dental experience and started with OKC-OMS in 2011. Amanda is incredibly detail-oriented and has a passion for patient care, as well as referral relations. In her free time, she enjoys spending time with her husband and two daughters, cooking, painting, and crafting.
---
Sara (Administrative Leader)
Sara is a native Oklahoman who lived in Las Vegas, NV, and Denver, CO before returning home. She started with OKC-OMS in 2012 and has a passion for patient care as well as training new staff members. In her spare time, she volunteers for her community with OK MOMS, Laundry Love OKC, and the Oklahoma AIDS Care Foundation. She also enjoys cooking and spending time with her little Shih Tzu poodle mix, Teddy.
---
Rachael (Clinical Leader)
Rachael is a graduate of Ada High School and Moore Norman Vocational Center, where she certified as a Surgical Technician. She's been working in oral surgery for eleven years and has been with OKC-OMS since 2016. She and her husband Lance have two children, Connor and Madeline, and a dog, Holly.  She enjoys exercising, working in the yard, and serving at OKMOM and Love OKC.
---
Cindy (Hospital Coordinator)
Cindy is a native Oklahoman and has been assisting patients in the OKC-OMS front office since 2008. She coordinates each hospital case the doctors perform and works as a liaison between patients, doctors, hospitals, and insurance companies. She has been married to her husband, Forrest, for thirty-nine years and is the proud mom of her son, Chad, who serves in the United States Navy. Cindy enjoys spending time with Chad, his wife Jessica, and their two beautiful daughters. She loves to read, travel, and ride motorcycles with her husband. She is an active volunteer in the community and with Blue Star Moms.
---
Administrative Team
Cynthia (North Admin Lead)
Cynthia started with OKC-OMS in 2015. In addition to serving our patients as both Financial Coordinator and Technology Specialist, Cynthia is currently pursuing her business management degree. She is a native Oklahoman and enjoys spending time with her dog Zoey, hanging out at the lake with her family, and attending her niece's cheer competitions.
---
Anna (South Admin Lead)
Anna started with OKC-OMS in 2012. She serves patients in the front office at our South office location and has been in the dental field for thirteen years. Anna and her husband have three children and eight grandchildren. She loves being a grandmother, watching her husband coach baseball, and watching her boys play sports.
---
Celine (Yukon Admin Lead)
Celine is a native of Chandler, Oklahoma with an associate's degree from Mid America Christian University. She has worked in the dental field for four years and has been helping patients at the OKC-OMS front office since 2020. She lives in El Reno with her firefighter husband, Austin, and their two dogs. Celine enjoys going to the lake and having cookouts.
---
Jennifer (Shawnee Admin Lead)
Born and raised in Shawnee, Jennifer has been in dentistry since 2006, holding a number of positions. She graduated with honors in Applied Science and is certified as a Respiratory Therapist and in BLS, ACLS, PALS, NRP, Ethics and Hospital Fire and Life Safety. Jennifer is a mother of three.
---
Michelle
Michelle is a native of Midwest City and a graduate of Carl Albert High School. She started with OKC-OMS in 2016 and serves our patients in the front office of our Shawnee location. Michelle is also CPR certified. She is a mother of four boys and loves staying active, enjoying the outdoors, and attending sporting events with them.​
---
Anika
Anika has been with OKC-OMS since 2019. She is our South office Scheduling Coordinator, a certified dental assistant, and a graduate of Norman High School. Her eighteen years of experience in dentistry and oral surgery give her the skills and qualifications to help patients receive the best care. Anika enjoys spending time with her husband, Anthony, and their three children fishing, spending time at the lake, and cheering on her son at cross country and track meets.
---
Andria
Andria is a native Texan, born and raised. She recently moved here with her husband and four-year-old son. In her spare time, Andria enjoys spending lots of time with her family and crafting. They enjoy camping in the RV, attending sports games, traveling to the beach, and recently they've started watching their son play t-ball. Andria has been part of the OKC-OMS team since 2020.
---
Madison
Madison, or Madi as we like to call her, is a native of Seminole, Oklahoma. She was an avid softball player for 15 years and attended Arkansas Tech on a softball scholarship. Madi loves visiting the beach, spending quality time with her niece, and in her spare time, lounging and watching her favorite shows. She enjoys taking care of patients in our front office.
---
Clinical Team
Robyn (Yukon Clinical Lead)
Robyn graduated from Shawnee High School before training at Platt College. She has nine years of dental and surgical experience and is ACLS, BLS, DAANCE, and Nitrous Oxide certified. She is married with three children and enjoys spending time with her family.
---
Jen (South Clinical Lead)
Jen is a Surgical Assistant from Shawnee and a graduate of Dale High School and the Oklahoma Health Care Academy. She's served patients in dentistry for sixteen years, is DAANCE certified, and has been part of the OKC-OMS team since 2019. When not caring for patients, Jen enjoys watching her daughter, Avery, rodeo and coaching her daughter Emery's softball team. She also loves cooking and spending time with her family.
The clinical staff includes staff with over twenty years of experience working with Drs Mendenhall, Carlson, McGarry, Miyake, and Lamer delivering high-quality oral & maxillofacial surgery. From our scheduling coordinators and your initial phone contact to your last post-operative visit with our clinical staff, it is our goal to make your experience with OKC-OMS surgeons seamless and professional.